United Way of the Mid-South's Employee Engagement Champions
EECs and people serving on United Way workplace committees help us raise funds across the Mid-South, making an incredible difference in the lives of people in need. As a part of the volunteer team raising resources for United Way, you're a community champion fighting alongside us in the battle against generational poverty!
Our
EEC Training Guide
helps explain the important work and responsibilities of being a United Way Employee Engagement Champion. Learn how you can run a great United Way resource development drive with the help of your coworkers.
Leadership Giving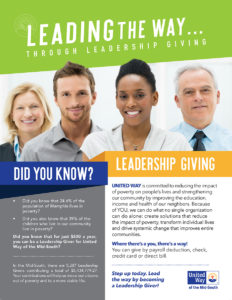 Mid-Southerners who give $500.00 or more to United Way are Leadership Givers. We are proud of the thousands of people across our area who are impacting poverty through improving education, financial stability, and health every day with their leadership gifts. We are grateful for the opportunity to salute them in our online Leadership Listing.
*We take numerous steps to ensure the accuracy of the names in our Leadership Listing, yet errors do occur. We receive our information from various sources and in a variety of formats – some sources are more complete than others. When we are notified of an error we take steps to correct it quickly on our end, yet we are not always able to correct the error at the source. We appreciate your understanding.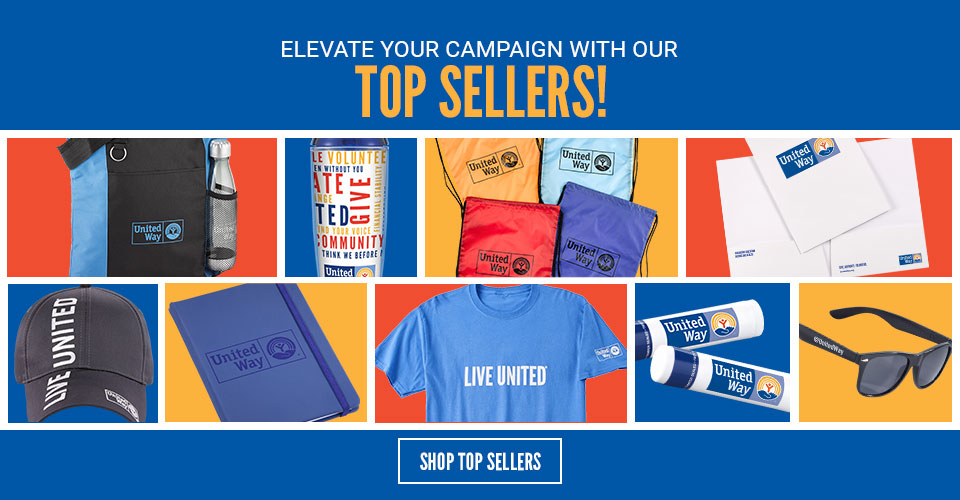 The United Way Store is a great resource for finding the shirts, signs, posters, banners, and a huge selection of additional items you can use to promote United Way. Purchases from the United Way Store cannot be returned to United Way of the Mid-South and must be coordinated with the United Way Store.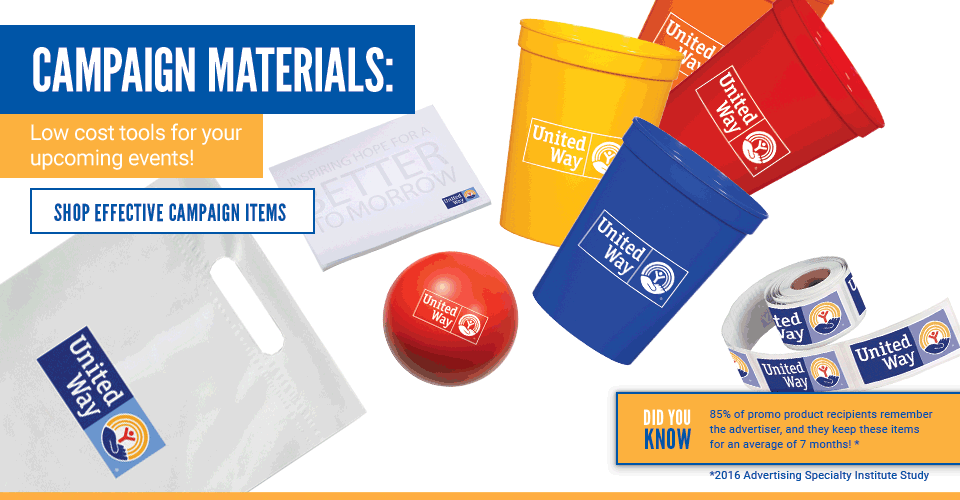 Campaign Toolkit Resources
United Way of the Mid-South is happy to provide electronic versions of popular information materials for sharing with your organization all year long. We've created an engagement toolkit with information, videos, collateral materials and other resources to make your job as easy as possible. If you are an Employee Engagement Champion, please contact your United Way Campaign Representative if you have any questions (and thank you).